Overseas Operations
Pioneering Overseas Markets
Shortly after the launch of Adofeed® (now Adofeed® Pap 40mg) in Japan, we initiated steps to obtain Marketing Authorization overseas. Our first step was a partnership with the British pharmaceutical company Boots. Starting with Marketing Authorization applications in EU countries in 1992, we obtained Marketing Authorization in South Africa and Italy in 1994, in Pakistan and Portugal in 1995, in Brazil in 1998, and in the Czech Republic and Poland in 2000.
As a pioneer in transdermal absorption medicine in overseas markets, we have steadily increased our sales for more than 20 years since we began exporting our products. At present, we are working with new partners, and now export Adofeed® Pap 40mg to South Africa, Italy, Portugal and Brazil, menthol patches to the US, Canada, Brazil and South Africa, and Lidocaine patches to the US.
We have started exporting Loxonin® Tape 50mg to the Chinese market and are steadily increasing our sales performance overseas.
Developing New Medicines to Meet the World's Needs
Since we began our export-oriented operations, we have worked to find local partners eager to sell transdermal absorption medicines. Our staff members visited each country from Toyama to conduct direct negotiations face to face, allowing us to develop our own business network. Today, we have partner companies in Asia, Oceania and the Middle East, in addition to Europe and North and South America.
Against the backdrop of aging populations and lifestyle-related diseases becoming worldwide social issues, adhesive skin patches as therapeutic agents are beginning to attract global attention. We hope to obtain Marketing Authorization in more and more countries, and continue to develop transdermal absorption medicines the world's needs, while incubating new technological "seeds" and cooperating with various partners.
We will continuously put our efforts towards improvement of the health and QOL of people worldwide through our Pharmaceutical technologies developed in Toyama, Japan.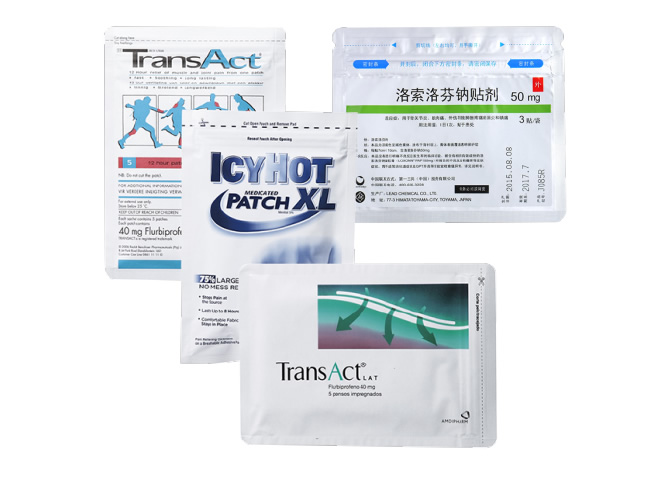 GMP Inspections by Overseas Authorities
Date
Country/Name of Authority
1993
UK/ MCA (then Medicines Control Agency, now the Medicines &Healthcare products Regulatory Agency (MHRA))
1999
UK/ MCA (then Medicines Control Agency, now the Medicines &Healthcare products Regulatory Agency (MHRA))
2008
Brazil/ ANVISA (Agencia Nacional de Vigilancia Sanitaria)
2011
USA / FDA (Food and Drug Administration)
2013
USA / FDA (Food and Drug Administration)
2015
USA / FDA (Food and Drug Administration)
2017
USA / FDA (Food and Drug Administration)
Brazil/ ANVISA (Agencia Nacional de Vigilancia Sanitaria)
2018
USA / FDA (Food and Drug Administration)
Brazil/ ANVISA (Agencia Nacional de Vigilancia Sanitaria)
Overseas Partner Companies
Advanz Pharma Corp.(UK)
Sanofi S.A.(USA)
Reckitt Benckiser Healthcare International Ltd.(UK)
Reckitt Benckiser Pharmaceuticals (Pty) Ltd.(South Africa)
Zuellig Pharma Holdings Pte Ltd.(Singapore)