Research and Development
Built on a Foundation of Accumulated Know-how
Lead Chemical, a pioneer in transdermal medicines, works on a variety of research and development programs, based on the expertise we have developed over many years, and has incorporated new technologies into this research.
We spend many years studying the efficacy and safety of substances until we complete the development of new pharmaceutical products: starting from basic research, including investigation of components suited to transdermal absorption, synthesis of these components, screening of existing medical substances for application to transdermal medicines and development of formulation to produce medicines suitable for use in treatment; followed by nonclinical studies for evaluation of pharmacology and safety; and then clinical studies are conducted to evaluate clinical efficacy and safety.
We also continue to improve products already available on the market, based on requests and other feedbacks, while continuing research into new transdermal absorption technologies.
Research that Supports Production
Lead Chemical performs all the steps involved in the process of product development until commercial production. According to progress of research and development, production scale is increased from a few grams in laboratory scale to hundreds of kilograms in plant scale. Meanwhile, consistent quality is required regardless of production scale.
Product specification and test methods are essential to evaluate the quality. We develop and establish various product specifications and test methods for each process of development. Research and development of manufacturing methods and quality test methods are 2 of the most fundamental pillars to support product creation. Our researchers unceasingly aim to achieve the highest levels of perfection, as they conduct uncompromising analysis and study as scientists. Our initiatives, which start from fundamental research, continue even after we have supplied products into market, and support our production of pharmaceutical products with sure quality.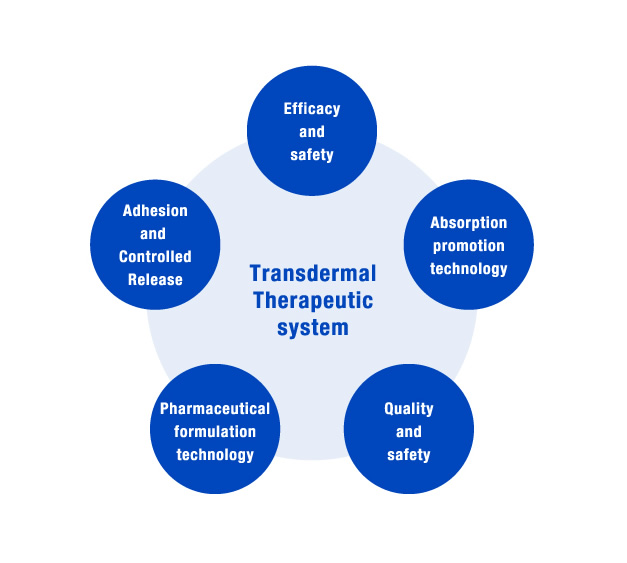 Advanced Equipment and Instrumentation Supporting Reliable Analysis and Experimentation
Our analytical instruments used to carry out research and development include the most up-to-date liquid chromatography mass spectrometer (LC-MS), as well as a high-performance liquid chromatographer (HPLC), a gas chromatographer (GC), an infrared spectrophotometer (IR), and a visible-ultraviolet spectrophotometer (UV).
Post-marketing Safety Management
We strive to promote the appropriate use of pharmaceutical products and ensure the safety of patients through establishing in-company systems for safety management, collecting and analyzing safety information, and providing the necessary information